Hello everyone! Welcome back to my blog. For today's post, I wanted to focus on all of my favorite fall time "investment" pieces in my wardrobe. I use the term investment loosely because each item on here is UNDER 30$!
I'm sharing these pieces with you all because they are purchased and worn to complete satisfaction. This post is not sponsored, but more like a virtual version of, "that's so cute, where did you get it?!" So without further ado, here are my fave pieces.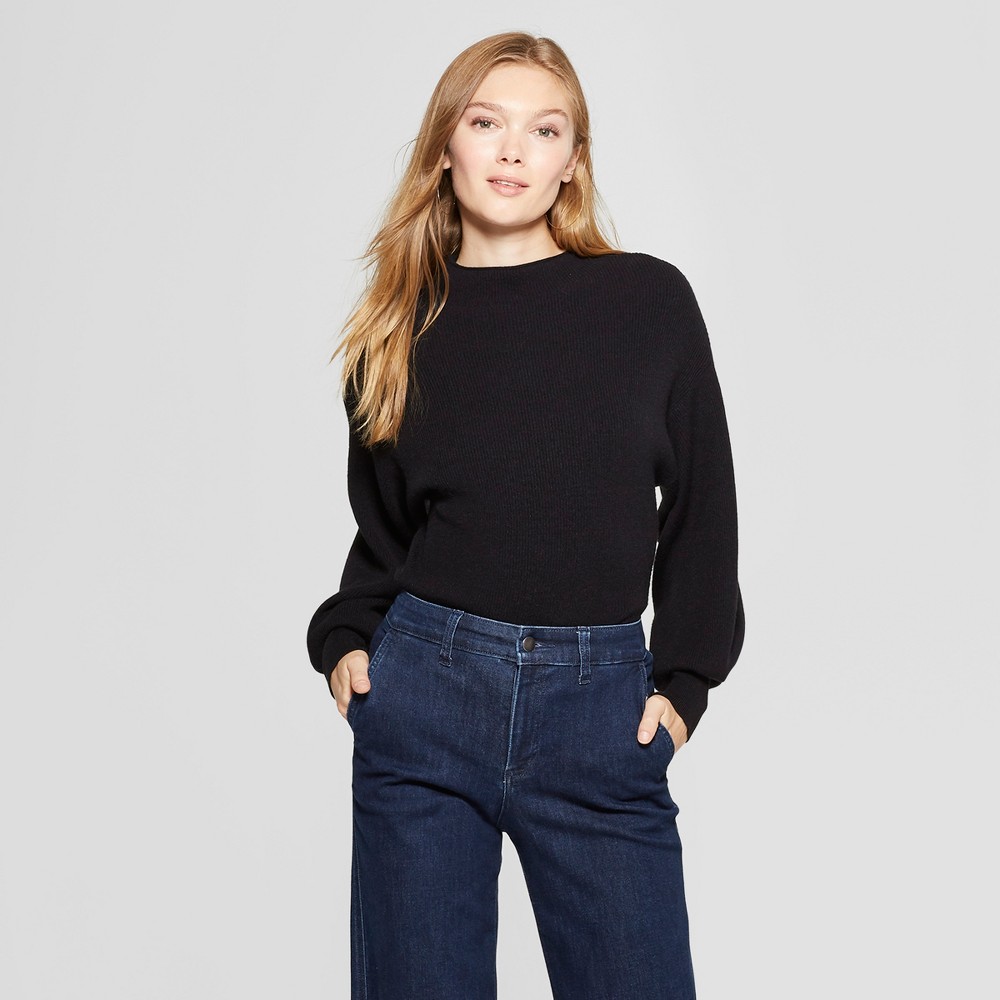 This super cute, almost turtleneck sweater was a great find at Target. It has kept me super warm and has a unique flair than other sweaters I have owned. The sleeves can appear quite "fluffy", until the wrist where it is much more fitted. Very cute sweater, keeps me warm, and is currently 23$ at Target! Click the photo to shop.
I found this gem of a sweater on amazon for 23$. The cut is simple, flattering and warm. This sweater also has a unique flair on the side, where there are slits that curve in to the middle height of the waist. It's a little hard to explain, but you can take a look and shop it by clicking the photo.
I have worn these fleece SO MUCH this season. The comfiness, warmth and cuddle factors of this fleece quarter zip is a ten out of ten. Ava cannot resist the urge to snuggle up on my stomach when I wear this around the apartment. More great news is that this sweater is only 27$, click the photo to shop it now.
PERSUN Women's Faux Suedette Button Closure Plain A-Line Mini Skirt
Unfortunately this item did not come with a photo for me to share with you all. But honestly this tan suede skirt is one of the cutest clothing pieces I have ever purchased. You always see all those fall outfit inspiration photos on Pinterest and I saw so many with skirts, specifically tan skirts, and I was dying to join this trend. You can click the link above to shop it for only 19$!
Not too sure what happened with this link either because the hat pictured above was not the exact hat that I had purchased. There were two types of this hat, a wool one and a wicker like one (pictured above). I had purchased the black wool one this summer and quickly grew obsessed. You've definitely seen me wearing it before, whether it's on my instagram page or during my Hearst Castle visit. It's cute, simple, and something you can wear during all times of the year. Click the photo above to shop it for only 19$!
I hope you all enjoyed today's blog post!
Thank you to those who voted in my instagram poll asking for this post!
Do any of you have a favorite Fall outfit or item?
Let me know in the comments below!
This has been a chloscall.
Until next time,
Chloe.
P.S. We leave for our Tonga & New Zealand trip in barely 2 weeks! Ahh!! Make sure to follow my blog and follow me on instagram @chlos.call to see our travels!