Something that I have been loving in particular while staying at home right now is that I've been prioritizing self care. I've been taking the extra time to make sure I end my days with my feet up, maybe a bubble bath, maybe a glass of wine (or two), and of course, cozy pajamas.
It's always been at the top of my clothing must haves list to get a pair of matching sating pajamas. I've honestly just always loved the way they looked and thought they were equal parts elegant, classy, and even a little sexy.
When I was little, I remember my dad got my mom a beautiful set of satin emerald green pajamas from LL Bean for Christmas, so maybe that's where this admiration is stemming from (although satin pj's seem kind of retro to me as well so it makes me love them all the more).
So a few weeks ago-maybe even a month ago or so-I was wandering around Target when I stumbled across this beautiful set from the brand Stars Above.
It was love at sight- the light pink/neutral color, the black lining, and the mask too? When I flipped the box over and that this set was only 24$, I instantly threw it in my cart.
Oh, by the way, I'm wearing a size small in these pj's. These pj's also come in different colors, so be sure to check it out, I'll link the pj's down below.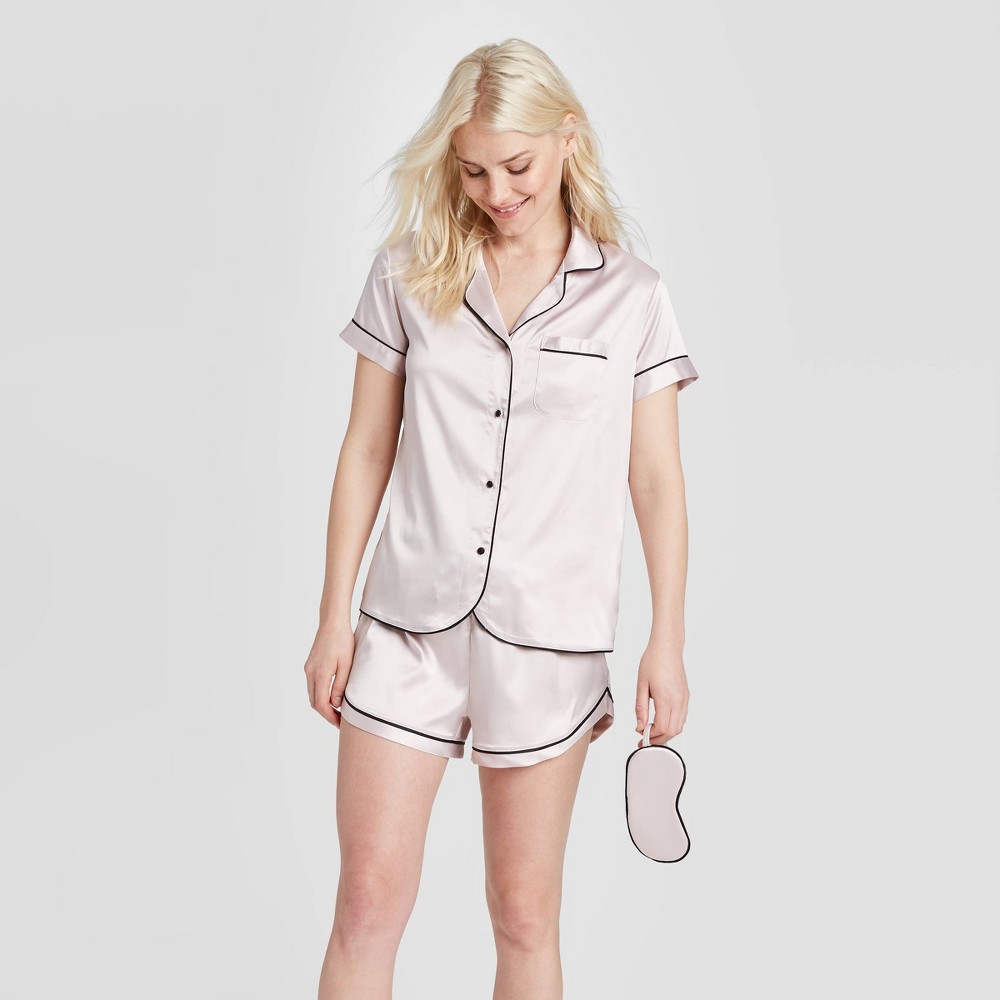 Click the photo above to shop these pj's!